¿Preguntas?
---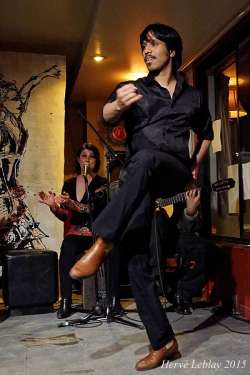 ¿Preguntas? features dancers Irwin Dennis Antonyswamy, Katherine McLeod, Michelle Harding, singer Maria Avila, and guitarist Liron Man. These artists explore questions (preguntas) through movement and musicality. Central to the show are three strikingly unique dance solos, each offering his or her own answer to the show's haunting questions: What is it that makes you pause and listen whenever you hear the rhythm of clapping? What is it that pulls you into a show and leaves you captivated by the performance? What moves you to embark on the journey of learning this art form?  It was through performance that the artists of this show met and began a flamenco collaboration that brought them back to the question: why flamenco?
Sunday, Aug. 16 
4:10-5:10* p.m. ¿Preguntas?
*Time subject to change without notice.
Click here to read more about the artists in "¿Preguntas?"
---