La Triana
---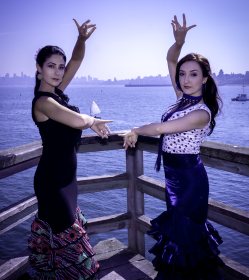 La Triana is a flamenco group who has been performing at various Vancouver venues and artistic events since 2003. Composed of dedicated artists with diverse backgrounds and influences, but with a common passion, La Triana provides an energetic and mesmerizing performance.
Saturday, Aug. 15
3:55-4:55* p.m. La Triana
*Time subject to change without notice.
Click here to read more about the artists of La Triana
---