Las Tres Flamencas
---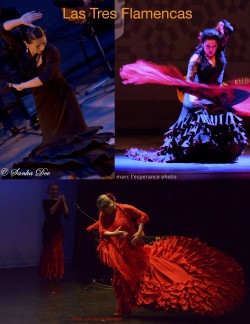 Las Tres Flamencas! Carmen – Kasandra – Veronica
Power, passion, and grace describe these three Flamencas coming together from three different cities to present a powerful performance that will invite you into their artistic souls. Accompanied by Jafelin Helten en el cante, Juan de Marias and Jake Lee on guitar, Las Tres Flamencas will excite the senses and stir the emotions.
Saturday, July 27
4:10-5:40* p.m. – Las Tres Flamencas (Centennial Square)
*All times are approximate and subject to change without notice.
---