---
Sin Distancia Ni Tiempo (on-line performance)
This event is on July 18, 2022 at 5:00 pm
Without distance or time. The line is the shortest distance between two points. Time. The space without inhabiting it, it is thought, it vibrates. Without being able to see, feel or touch, the energy between one person and another exists. Although there is no approach, you feel, you live, there is a pulse, a breath, everything continues and transforms.
Meet the artists: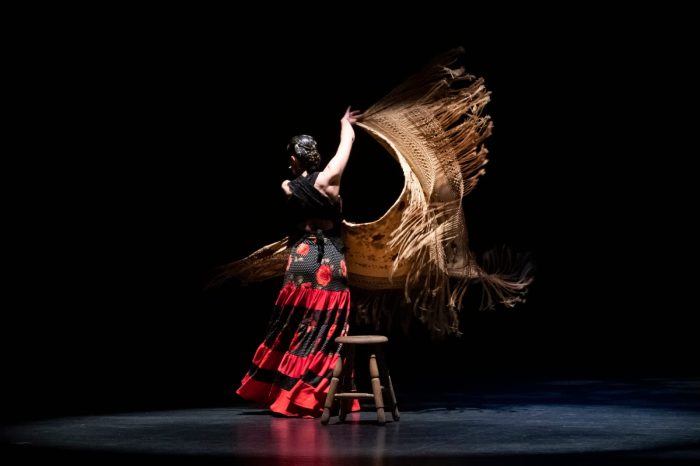 Nuria Catalina Rubio Cuevas (Dance and choreography)
Nuria Catalina Rubio Cuevas, born in Mexico City, began at the age of 10 with the Spanish classic and perfected her flamenco dance studies in Seville and Jerez de la Frontera. As a dancer, she has participated in the Spanish Choir and Dance Festivals at the Palacio de Bellas Artes, at the Sala Manuel M. Ponce with "La Vida Breve" and at the Antiguo Colegio de San Ildefonso; with the "Carmen" Opera at the City Theater; as a choreographer in the staging of the Verbena de la Paloma with the Yucatan Symphony Orchestra and as a Young Soloist in the Flamenco Fest of the UNAM 2015. She also participated in the XXXV Contemporary Choreographic Creation Competition INBA-UAM Guillermo Arriaga with the proposal "In the Clear", under the direction of Casilda Madrazo. In 2017, he premiered his project "Caminando" at the Flamenco Gala at the Palacio de Bellas Artes. He has participated on several occasions in the Flamenco Seasons of Los Talleres de Coyoacán. As choreographer and soloist dancer at the 2021
Victoria Canada Flamenco Festival and at the Quejío Flamenco Season at the Raúl Flores Canelo Theater at CENART.
Cachito Díaz (Singer)
Aarón El Cigarra (Singer)
Anwar Miranda (Guitarist)
---