---
Los Fragmentos
This event is on July 24, 2021 at 6:00 pm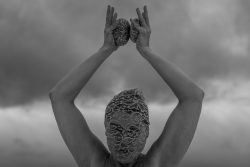 Grounded in the palo of siguiriyas, LOS FRAGMENTOS is a flamenco dance film shot with the winter west coast landscape exploring the fragmented nature of death. A trio of dancers – the beloved, the left behind, the transition -embody the gestalt of the death process from the passing away of each moment to the passage of a life. LOS FRAGMENTOS gathers the potent heavy remnants of death to curate an honest, naked, and creative mending for the soul.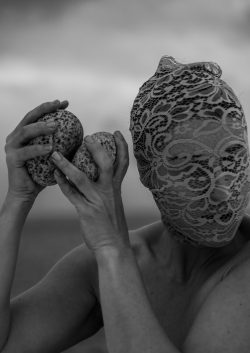 Meet the artists:
MONIQUE SALEZ (director/performer/editor) is a 1st generation Canadian of mixed descent displaced peoples, born and raised on the land in Whitehorse, Yukon, the traditional home of the Kwanlin Dun First Nation. Mother, storyteller, director, flamenco dancer, choreographer, and teacher of movement for over 25 years Monique became owner and artistic director of Raino Dance in 2012. Flamenco performance/creation highlights include: 2018 Los Labios de La Loba Guest artist Vancouver International Flamenco Festival, Symphony Splash, Butchart Gardens, soloist at BC's Centennial, Ballet Victoria guest artist, Romp!, Uno Fest, international touring with Bella Canto, and the self-produced Dream Cabaret and Lustrare. Since 2017, intercultural collaborations with indigenous community abound; co-facilitator of AChoRd; director of 2 indigenous showcases Pendulum & Supernova; a love letter to mother earth Sustainable Cities forum; director/performer Im:print an ICA production. These collaborations have deepened an already strong relationship to land and place that now calls to be woven into the fabric of dance creation.
MICHELLE MUNKITTRICK (cinematographer/editor) please see www.braveartmedia.com
LIA CROWE (dancer/costumes) With a childhood background in ballet, jazz and contemporary dance Lia began studying flamenco as an adult in 2005 in Victoria which led to further intensive studies in Spain. She has been performing flamenco locally ever since and has been able to share her love of this highly expressive, passionate and rhythmical art form as a flamenco teacher at Raino Dance. Working primarily as a photographer and creative director of a magazine group, whether with dance or photography, visual storytelling is at the core of Lia's creative expression.
KEMI CRAIG (dancer) is a local dance artist living and working in the unceded territories of the Lkwungen and Sencoten (Wsanec) speaking peoples since 2002. An American of African descent raised in the Cherokee territories, her work explores the intersections of gendered and racialized identities and their relationship to power and expression. For the past fifteen years, she has studied flamenco locally and internationally with Raino Dance (Monique Salez), Alma de Espana, Al Mosaico, Centro Flamenco, Concha Jareno, Manuel Linan, La Moneta and Patricia Guerrero. She aims to explore and amplify the relationality between the roots of flamenco and African Diasporic cultures.
HAIDA GOUCHIE (singer) is a singer trained in classical & jazz music. Her passion for Flamenco lead to study of cante for Flamenco Dance & quadro performances. Lessons with masters from Spain, Alberquerque & Canada Haida continues to learn the ancient Andalusian art form. Haida has preformed in 7 local Flamenco Festivals, is a singer for students at Raino Dance and has preformed in many shows & venues throughout Canada with local aspiring and professional artists.
---