---
Compañía Fariña: Coplas en mi memoria
This event is on July 24, 2021 at 7:00 pm
Four palos will be presented with Cantaor Juan Fariña, Guitarist Manuel Montero, as well dancers and palmeros. Filmed on stage, this show is described as orthodox and avant-garde. A mix of the ancient and the new. Lo puro y lo actual.
Meet the artists:
Juan Fariña (al cante):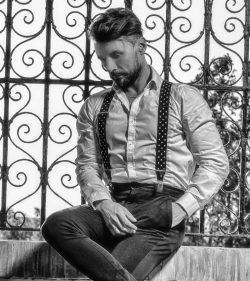 Juan was born in Huelva, Andalucia in 1982. At three years of age he sang for the first time on the radio, while making his public debut at age five in a festival in Punta Umbria near Huelva. At 16 he took instruction from Antonio Jaraqueño in Fandangos de Huelva and Tina Pavón at the Peña Flamenca de Huelva in various other palos. At age 19 he was awarded a scholarship at the Cristina Heeren Foundation where he took instruction from great teachers such as José de la Tomasa, Calisto Sánchez, Esperanza Fernández and Paco Taranto, who taught him the cantes with all its variants.
Simultaneously he performed in the tablaos of Sevilla, at Palacio Andaluz, Patio Sevillano, Casa de la Memoria, and El Arenal, to name a few. Subsequently he joined several touring companies and traveled to Japan, Hungary, Germany, Finland, Holland, Egypt, Russia, Costa Rica, Mexico, Portugal, Italy, France, and Switzerland.
In 2008 he performed at the Bienal Joven de Sevilla, as well as throughout Andalucia. His first album "Roete" was released in 2013 with guitarist/producer Juan Carlos Romero. In 2014 Juan won first prize at the Concurso Nacional de Saeta.
Following in 2015 Fariña made a tour of Cajasol with "Conocer el Cante", and performed throughout Andalucia, with José Valencia, and José Antonio Rodríguez amongst others. He continues to perform in and outside of Spain, as well as fulfilling a role as a teacher of cante.
From this combined experience Fariña has developed into a strong cantaor Onubense with a vital personal expression defined by respect for flamenco orthodoxy and the spirit of avant-guardism.
Manuel Montero (al toque):
As a professional flamenco and classical guitarist, his work as a musical director, composer and arranger has led him to perform in more than 20 countries within diverse projects ranging from flamenco, in its variety of expressions, to Latin American music, electronic music, classical music, world music and jazz among others. He has been recognized with 8 international prizes as guitarist and composer.
Tamara Lucio (al baile):
Born in Sevilla and raised in Rota, Spain where she began her dance studies from a very young age. In time she received a scholarship to study for several years at the FoundationCristina Heeren, receiving classes with teachers such as Milagros Mengíbar, Rafael Campallo, Carmen Ledesma, Úrsula López, Rubén Olmo, Javier Baron, to name a few. Tamara is a regular presence in clubs, festivals, theaters and tablaos throughout Spain. She has performed and taught abroad extensively in such places as San Francisco, Romania, Korea, Taiwan, and Japan. Currently she works as a compás, technique and choreography teacher at the Cristina Heeren Foundation and is the winner of the XIX Concurso Flamenco Villa de Guillena and performed at the X Festival de la Bulerías, sharing the bill with artists such as Capullo de Jerez, Jesús Méndez and Nano de Jerez.
Juan Fernández (al baile):
Born in Cadiz in 1984, he began studies at ten years of age in flamenco and Danza Español at the Escuela Portuense de Paco del Puertocon, eventually continuing in Jerez de la Frontera with teachers such as Antonio "El Pipa", Leonor Leal, Chiqui de Jerez, Fernando Belmonte, and Fernando Galan. His formation as a dancer then progressed at the Cibayi School of Dance under the direction of choreographer Charo Cruz in flamenco as well as classical, modern, and Danza Española. Currently he resides in Sevilla were he has perfected his studies with maestros such as Manolo Marin, Pilar Ortega, Eva Yerbabuena, Joaquin Grilo, Rocio Molina, Manuel Liñan, Rafael de Carmen, Andres Peña, Marcos Flores, among others.
Manuel Garcia (piano)
María Portillo (coro y palmas)
Miriam Montes (coro y palmas)
Lito Manez (percusión y bateria)
---