---
Calle Verde – "La Faena"
This event is on July 22, 2021 at 7:00 pm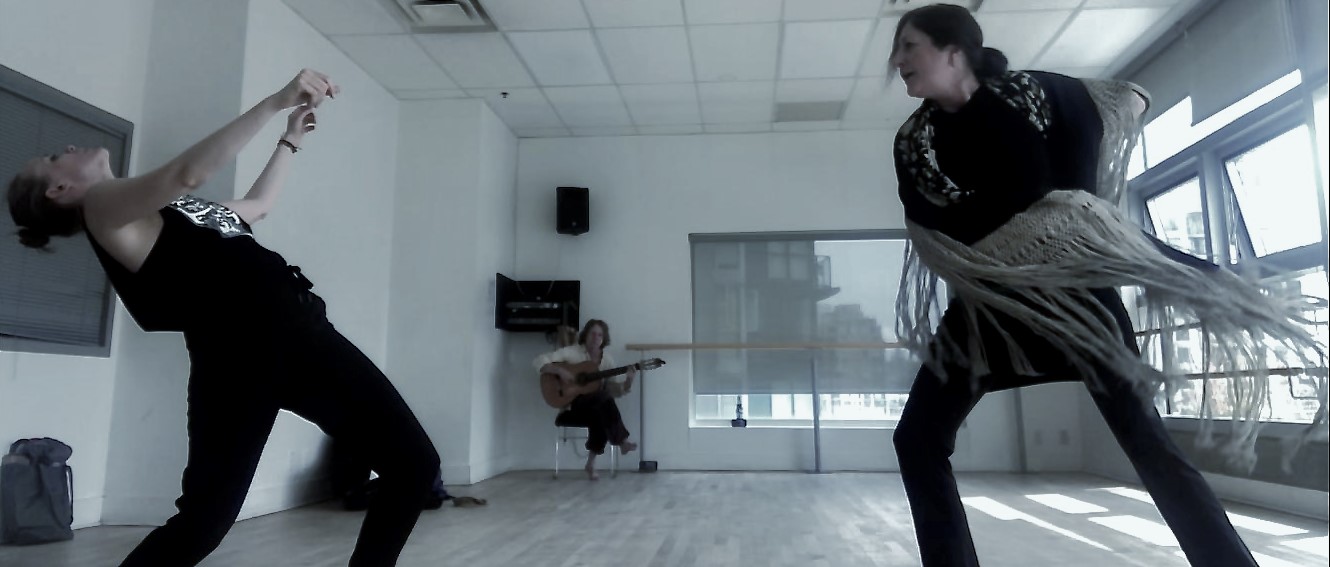 In Spanish, "la faena" has several meanings. One is specific to bullfighting. It refers to the final passes between the bull and the matador that end the contest. Another meaning is "the task" or "the job" as in "let's get this job done."
Clearly, at the end of the bullfight, the job gets done when the matador kills the bull. This is the expectation – either the bull dies or the matador gets brutally, maybe fatally, injured. But it is not written in stone. It is rare, but it is possible, for the bull to be "pardoned" if it is deemed to have displayed exemplary courage. The pardon, or "indulto", is granted by the president of the fight in response to spectators' demand and is considered a great honor to the matador as well as to the bull.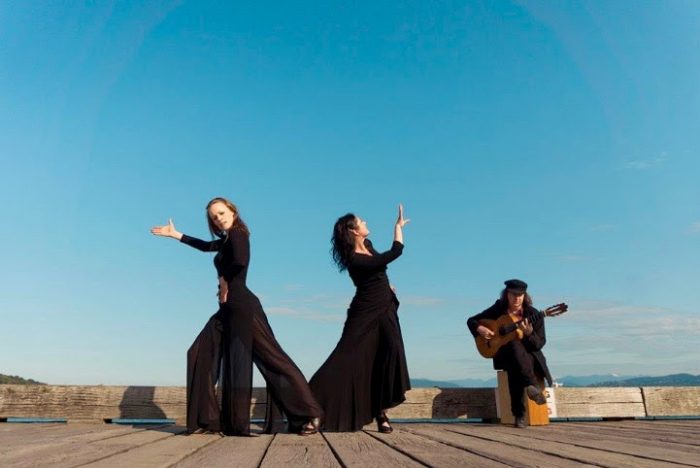 We are not arguing for the continuation of the bullfight anywhere, but we do wish to point to an opportunity, even within the structures and traditions of this undeniably brutal activity, to exercise a degree of humanity and to recognize that, after all, we might not want our actions to result in typical outcomes. Even if we have participated and bought-in, so to speak, we still have the power to change the course of the story. We feel this is a message that can be applied to many of the challenges facing the world today.
At the heart of this performance is a poem written by Gerardo Avila, set to music by Peter Mole, and sung by Maria Avila.
Calle Verde has been presenting captivating flamenco music and dance performances to audiences across the country since 2014. From BC to Newfoundland, in theatres, festivals, and tablaos this powerful trio blends the rich history of flamenco with musical influences ranging from classical to Brazilian and beyond. Each member of Calle Verde brings their own unique and diverse sensitivity to every performance, cultivating a distinctive, cutting-edge interpretation of contemporary flamenco music and dance.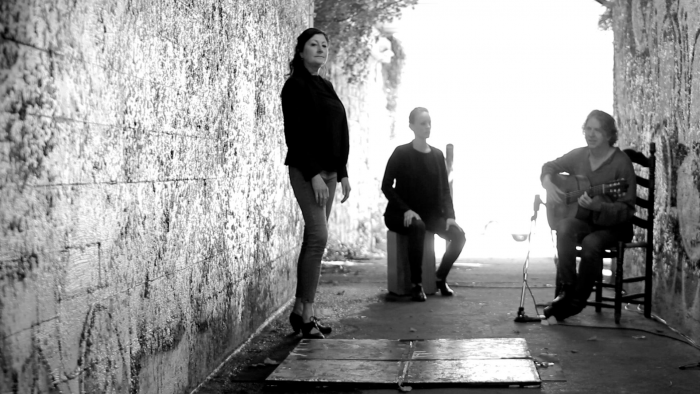 Meet the artists:
Peter Mole (guitarist, composer)
From Victoria to Corner Brook, and in every major venue in Vancouver, including the Queen Elizabeth Theatre, the Chan Centre and main stage at the Vancouver Folk Festival, Peter Mole has been performing flamenco guitar for more than 25 years. He composed and performed original music for "Mariposa: The Butterfly's Evil Spell" at the National Arts Centre in Ottawa and for the NFB documentary "Opre Roma" with "Los Canasteros". In 1994 he introduced flamenco to the legendary Kino Cafe in Vancouver where he has played weekly shows (up to five nights a week) until the pandemic hit in March 2020. He currently performs weekly at Chai East is East Tuesday and Saturday nights. www.petermole.ca
Maria Avila (dancer, singer, choreographer, lyricist, percussionist)
Maria Avila is an established independent dancer, singer, choreographer, and teacher. In 2015 she launched Maria Avila Flamenco dance school, and she completed a Master of Fine Arts degree in dance at York University in 2020. Recent achievements include being awarded a mentorship to study with Myriam Allard (Montreal), receiving professional development grants to study in Spain, as well as performing in the Cretan Experimental Flamenco Festival in Athens, Greece. www.mariaavilaflamenco.com
Michelle Harding (dancer, choreographer, percussionist)
Since Michelle began her flamenco training in 2001, she has developed into one of the most sought-after tablao performers in Vancouver. Beyond this traditional style of flamenco, she has collaborated with artists from outside the form to experiment, innovate and challenge expectations. She has danced in dozens of professional presentations including performances at the Vancouver International Flamenco Festival and the Victoria Flamenco Festival. Michelle has studied flamenco and classical Spanish dance in Spain, Greece, Canada and the USA with funding from the Canada Council for the Arts and the Canadian Alliance of Dance Artists. Michelle teaches flamenco dance in Vancouver and is currently working with her mentor, Oscar Nieto, on a project to preserve his legacy with funding from the Canada Council. www.michellehardingflamenco.com
---