---
Dark Sounds – SOLD OUT
This event is on July 27, 2018 at 7:30 pm
---
Add your name to the waiting list in case tickets become available
Poet and philosopher Jan Zwicky will not only read from recent work, selections from The Long Walk and Forge, she will, for the first time, perform a suite from Thirty-Seven Small Songs & Thirteen Silences in collaboration with flamenco artists, the dancer Denise Yeo and guitarist Gareth Owen. This will be followed by an on-stage conversation between Jan Zwicky and local poet and flamenco aficionado Garth Martens. As a musician and a thinker on the subject of music, Zwicky has a formidable perspective from which to exchange ideas with artists across all genres.
In Thirty-Seven Small Songs & Thirteen Silences, Zwicky writes within the tradition of Federico Garcia Lorca's flamenco songs. The songs in this collection are odes, addresses and apostrophes, to household fixtures, human emotions, shades of light, seasons, stretches of land, departures, sounds and solitude. Working with the most associative details, Zwicky has whittled encounters with her subjects down to their integral and resounding notes. Every presence contains absence, every pause embodies continuation, every house has "one chink open to the wind." 
In The Long Walk, Jan Zwicky bears witness to environmental and cultural cataclysm. Both prophetic and acutely personal, these poems extend her previous meditations on colonial barbarism and ecocide, on spiritual catastrophe and transformation. With extraordinary reach and density, these poems penetrate the steepest darkesses also found in flamenco. What exactly is flamenco about them? These are poems about endings, small deaths and large ones, disappearances we are witness to, no third-act miracle to save us. As with flamenco, there are ugly faces here and challenging emotions: anger, despair, accusation, personal culpability. Also, love, for what's going. Like flamenco, these poems discern what is true and uncomfortable, hard to bear. There is dissent here with no hope of rescue, a grief song for the world that honours what we've lost, what we're going to lose. And, as with flamenco, we are asked to listen, our entire being to listen, before we improvise.
The poems in Forge employ a restricted, echoic vocabulary to explore themes of spiritual catastrophe, transformation, and erotic love.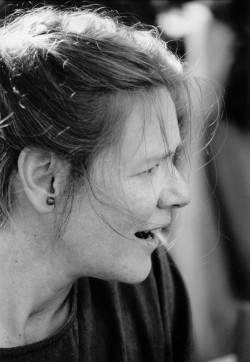 Jan Zwicky has published more than a dozen books of poetry and prose including Wittgenstein Elegies, Songs for Relinquishing the Earth, Forge, Wisdom & Metaphor, Lyric Philosophy, and Alkibiades' Love. For her poetry, Zwicky is the winner of the Governor General's Literary Award for Poetry and the Dorothy Livesay Prize, and a shortlisted nominee for the Griffin Poetry Prize. She is also a violinist, with a strong interest in baroque performance practice. With a reputation as one of Canada's most innovative thinkers, she lectures frequently in Europe and North America, and publishes widely as an essayist on issues in music, poetry, philosophy, and the environment.
Griffin Poetry Prize 2012, Judges' Citation
"In Forge, Jan Zwicky performs a balancing act of great poise and beauty. An extended set of variations on the theme of listening, the collection pays repeated attention to music – and through it, to the natural world and human relationships. Love and death are topics almost too risky to address directly, especially with this kind of breathless, caught-up writing: the stakes could not be higher. Zwicky addresses them fearlessly, making them meaningful and felt, and borrowing the languages of mystery, even religion, to do so. The payoff is real and extraordinary. Gracefully sustained, her unashamedly lyric verse always feels earned by, and earthed in, lived experience: whether of grief or companionship, those great conditions, or, repeatedly, of a watery world. This is a book gauzy with images of condensation, meltwater, flood and mist. It also manages the rare trick of taking on music's abstract forms. For all her precision, this poet brings us close to the music of abstraction that lies near the heart of true verse."
Click here to read more about Jan Zwicky.
---
---